One of the most common questions we get asked is 'how much cake will I need'?  The amount of cake depends not only on the number of your guests but a few other little factors.
Here's our guide to everything you need to know about cake portions!
Things to consider...

When thinking about your cake order you should be asking yourself these questions:

* how many guests do you think you may need to cater for?
* will you have other options besides the cake ?
* size of portions you wish to serve? coffee portions or dessert portions?
* if it's a wedding cake - is the cake for ceremonial purposes or will it be served as dessert?
Coffee or dessert portions.  What is the difference?

You may have heard the terms 'coffee' or  'dessert' portions.  These are references to the size of each portion or slice of cake that will be served to your guests.  As a general rule:

Coffee portions are around 2.5cm x 2.5cm (or 1" x 1").  That may sound like a small slice to you but you have to remember that these cakes are usually very decadent and luxurious and served after a 2 or 3 course meal or lots of canapes!  If you are having a birthday or other such even then this may be the best option as guests can always come back for more, it also generally avoids Cakage (more on this later). Coffee portions are also great with a rich decedant mud cake as only a little portion goes a long way to satisfy any sweet tooth.

Dessert portions are a little bigger and are around 2.5cm x 5cm (or 1" x 2"). These portions are typically used when there are no other desserts on offer. It is typically the portion size for weddings where every guest gets a piece of cake for dessert.
You should bear in mind that if you opt for dessert portions you will need double the amount of cake!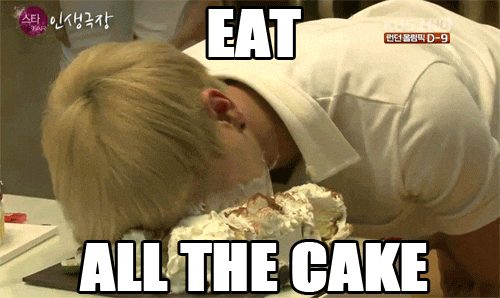 What is Cakeage?
Cakeage is refering to the establishment where you may be holding an event and their charges to bring in a cake to the establishment. Cakeage can range anywhere from $4 and upwards (I know a few places that charge $8 per guest) It is the fee generally per person to cut and portion the cake for you, plate it up, possibly add some fresh strawberries and cream, table service and of course do the dishes. It is important to know if the establishment you are holding your event does have a Cakeage charge as this may hurt down the track if you are unaware of it.
The below image is a guide only.
Please reload